Full Service Listings for $495*
Finally a plan for sellers that will empower your position as a home owner to sell your property. Our creative solution is now your key to save money in listing your home and making the transaction WORK!
Our FULL SERVICE listings include:
1) Multi Listing Service (MLS)
2) Listing is sent to over 200 websites including Realtor.com and many others.
3) "Text Back" SMS Property Information to Buyer's Cell Phones
4) Yard Sign
5) Property Flyer (pdf)
6) Centralized Showing Service
7) Generalized Listing and Staging Advice
8) Comparative Market and Competition Analysis
9) Lock Box
10) We will show you how to have the BEST Open House EVER!
11) Negotiation of Contracts
12) Conflict Resolution
13) Finance Management
14) Inspector Liaison Services
15) Negotiation Repairs and Allowances
16) Title Company Consultation
17) Supervision at Closing
*Plus 0.5% of sales price at closing and seller chooses buyer's agent commission rate!
YOU WILL SAVE THOUSANDS OF DOLLARS!
LOOK AT THE TABLE BELOW FOR SAVINGS EXAMPLES: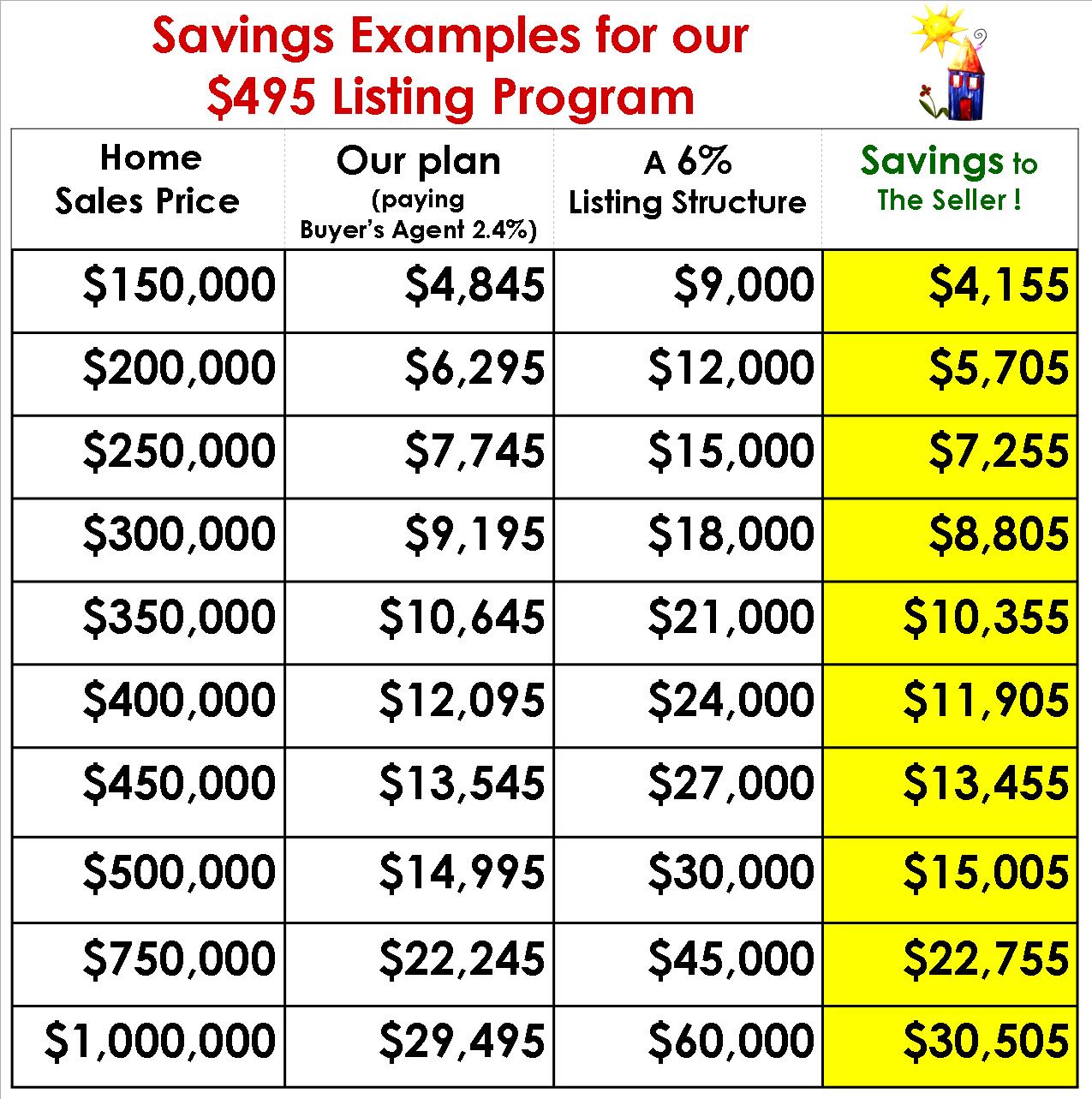 This will be the SMARTEST Real Estate decision you have ever made!